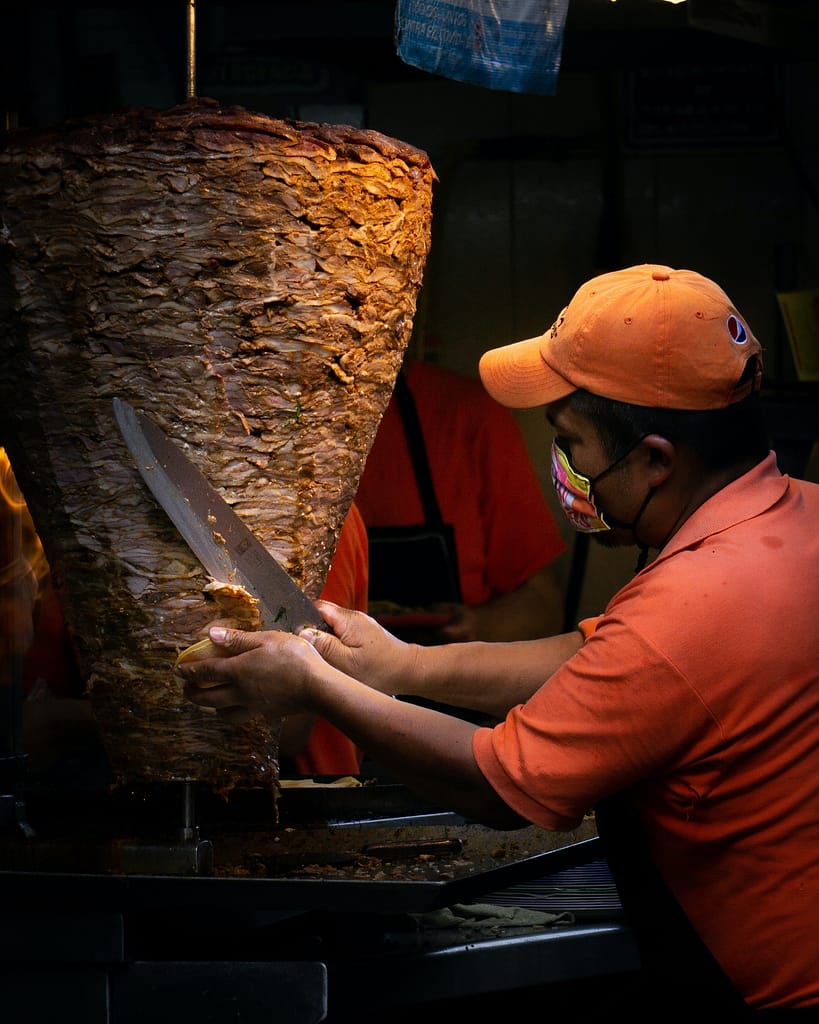 Cancun Taco Tour overview
Cancun Taco Tour takes you to Taqueria El Ñero, Carnes El Monterrey and Tacos Los Chilenos
For this Cancun Taco Tour we suggest a 6:00 to 7:00pm pickup time, so we could head out to our first stop, Taqueria El Ñero. They are an old school Mex City style taqueria. We include 2 tacos of your choice, and encourage you to save room for the next two stops.

The second stop would be Carnes de Monterrey. Some of the best meat in Mexico comes out of Monterrey, and that is where this business gets their meat from. They specialize in grilling over charcoal. We include any taco of your choice, but I strongly suggest the picaña pirata taco.

The evening ends with a visit to Tacos Chilenos, my local street vendor. I don't know much of the story behind them because every time I go they are as busy as they can be. We include any taco of your choice, but I suggest either a "parrillero" (person who grills) or a choripan (Argentinian version of a hotdog)
What is included
– Private round trip transportation. Only your group, Cancun Manny and the driver
– 2 tacos at El Ñero
– 1 taco at El Carnes de Monterrey
– 1 taco at Tacos El Chileno
– Drinks while in the van
What is not included
– Gratuities
– Beverages while at the restaurants
Additional Information
Pickups out of Cancun can be scheduled anywhere between 6pm and 7pm Mon-Fri.

Private tour duration 3 to 4 hours

We ask for a minimum of 3 guests. If there is only two in your group we could still offer the private tour but we would charge for 2.5 guests.
Cancellation Policy
The $99 deposit would be fully refundable if guests cancel the private tour seven or more days in advance. Other cancellations with more than 24 hour notice would receive partial refund of $49 USD. Cancellations with less than 24 hours would forfeit their deposit.