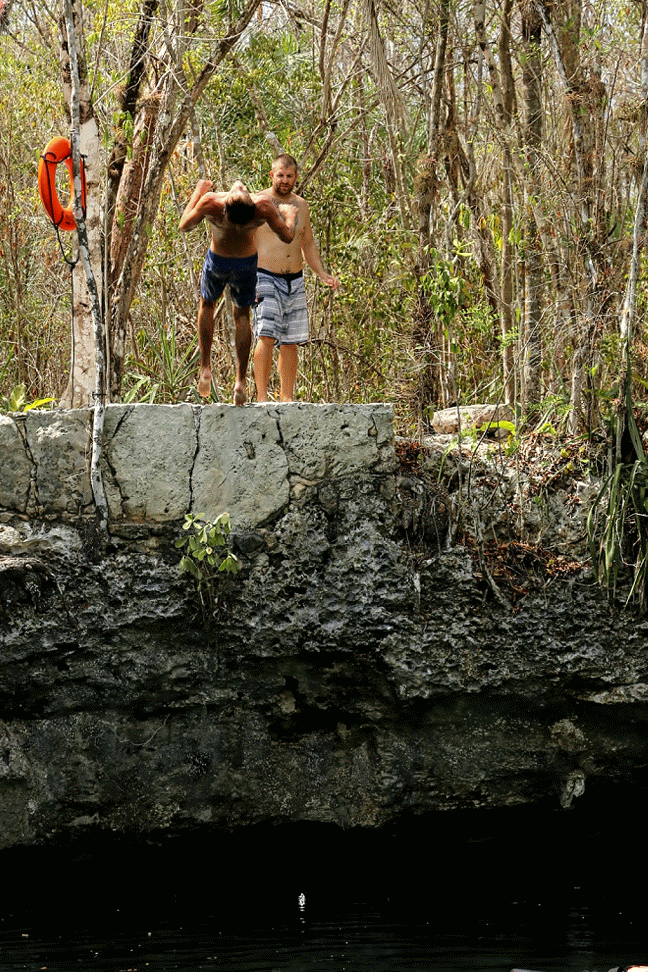 Custom Cancun Private Transportation
Are you looking for private transportation or private tours out of Cancun? For over the past 10 years I've specialized in Custom Private Tours out of Cancun and Playa del Carmen area. Setting up private transfers does require more work on the clients end. Unlike a preset tour, you get to decide what time to start, which stops to make, how long to stay at each stop, etc.

We work with two main routes, Chichen Itza and Riviera Maya. Chichen Itza route takes us inland in fact to another state, Yucatan. The Riviera Maya route runs along the cost line between Cancun and Tulum. In addition we work with two different sized vans, 7 passenger vans and 12 passenger vans.

For our Cancun private transportation services we offer van, driver and Cancun Manny for up to 12 hours. Since this is a custom private tour our fees don't include any admission fees, toll road fees, parking, meals, etc. Guests would pay all those fees themselves as they arrive at the different destinations.

Of course Cancun Manny would personally help you create your own custom itinerary that would work for your group. I am good at helping set up private tours, but don't take my word for it. This is what some of my past clients have to say about Cancun Manny in TripAdvisor Reviews
Chichen Itza Route with Manny as host
– $499 USD per 7pax van
– $599 USD per 12pax van

Chichen Itza Route with driver only
– $419 USD per 7pax van
– $519 USD per 12pax van

Riviera Maya Route with Manny as host
– $449 USD per 7 pax van
– $549 USD per 12 pax van

Riviera Maya Route with driver only
– $369 USD per 7 pax van
– $469 USD per 12 pax van
What is included
– Private round trip transportation. Only your group, Cancun Manny and the driver
– Cooler with refreshments
– Open Service for up to 12 hours
What is not included
-Toll road fees
-Admissions
-Parking fees
-Meals
– Gratuities
– Towels
Additional Information
Pickups out of Cancun can be scheduled as early as 6am.

Custom private tour duration would be up to 12 hours, with a $30 surcharge for each hour or part thereof if tour goes past the 12 hours.
Cancellation Policy
The $99 deposit would be fully refundable if guests cancel the private tour seven or more days in advance. Other cancellations with more than 24 hour notice would receive partial refund of $49 USD. Cancellations with less than 24 hours would forfeit their deposit.