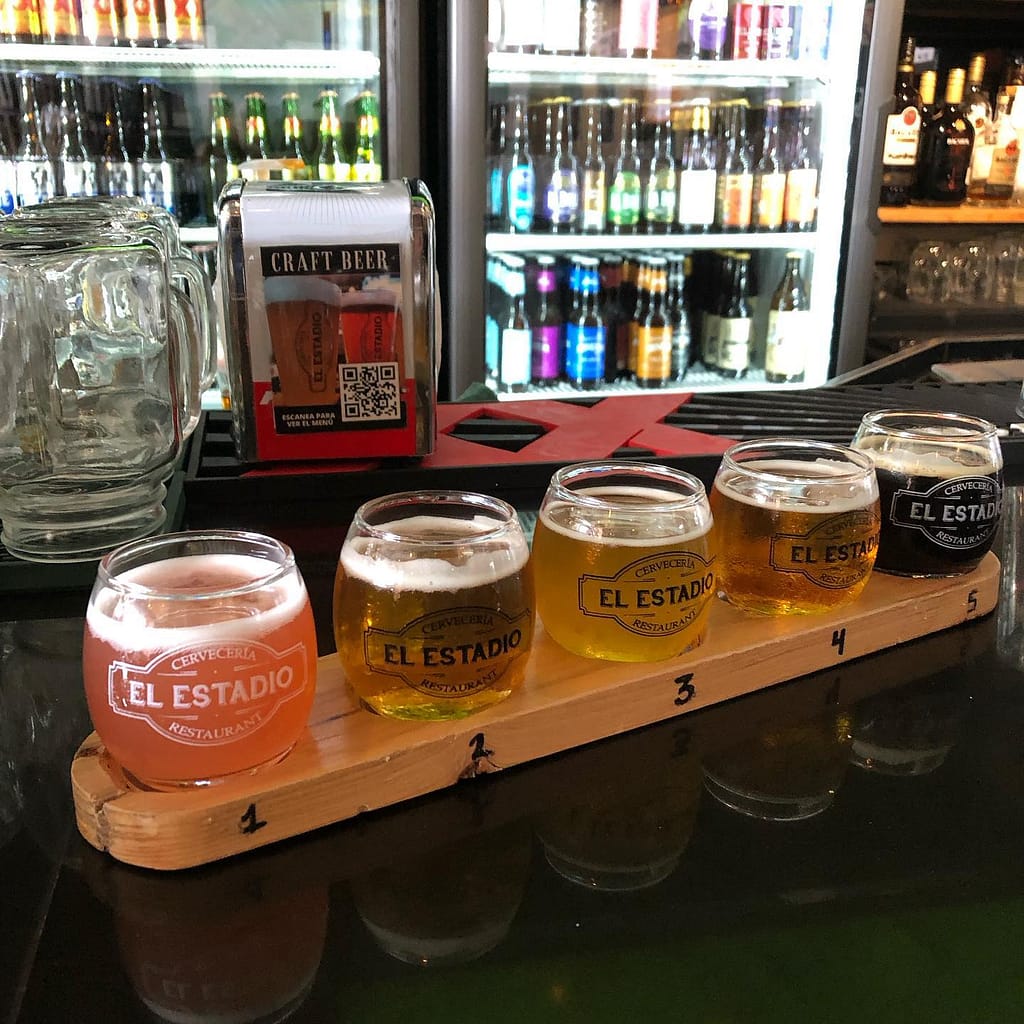 Beer and Food Tour
Camaron de Roca Restaurant and Cerveceria El Estadio
Looking for food tours in Cancun? With this tour Cancun Manny offers a stop at two of his favorite watering holes. In addition we will make another stop to pickup fresh michelada mix.

We suggest pickup around 5:30pm. Cancun Manny would pickup the group with a driver and greet the group with a cooler full of a mix of Mexican beers, including some micro brews. We could then legally enjoy the beers in the van on our way to El Camaron de Roca.

El Camaron de Roca is a very local restaurant that offers sea food appetizers on the house after each round of drinks. The tour will cover the first round of drinks. After we are done with the first round the group will decide if they want to stay for a 2nd round, or head to the next.

Once we leave el Camaron de Roca we can enjoy another cold one in the van while we head to our next destination, "Miche Tanque". They offer hands down the best micheladas mixes I've tried. What sets them a part is that they use fresh ingredients. Each guest would get the mix of their choice then we would enjoy our micheladas on our way to our last destination.

Finally, the last stop of the private tour would be El Estadio Cervezeria. They usually have a huge selection of bottled mexican micro brews and imports. They also offer some seasonal micro brews on tap. Manny would cover the first round of drinks, and after the first round the group would decide if we stay for one more round, maybe two, but no more than 3 more rounds.
What is included
– Private round trip transportation. Only your group, Cancun Manny and the driver
– Cooler full of ice cold beers, sodas and waters
– 1st round of beers at El Camaron de Roca
– Michelada mix cup at Miche Tanque
– 1st round of beers at Cerveceria El Estadio
What is not included
– Gratuities
– Extra rounds and food
Additional Information
We suggest a 5:00 to 5:30pm pickup. Dress would be casual.

The food tours from Cancun duration would be 5 to 6 hours.

We ask for a minimum of 3 guests. If there is only two in your group we could still offer the private tour but we would charge for 2.5 guests.
Cancellation Policy
The $99 deposit would be fully refundable if guests cancel the private tour seven or more days in advance. Other cancellations with more than 24 hour notice would receive partial refund of $49 USD. Cancellations with less than 24 hours would forfeit their deposit.